Shoe trends for this winter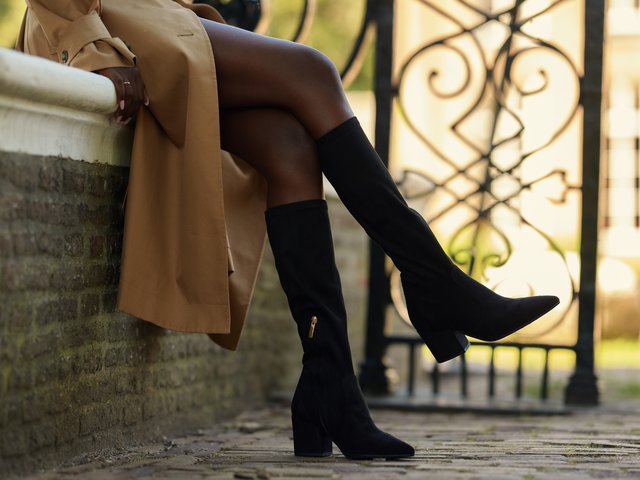 Even in winter, you want to look your best and be up to date with the latest trends. Shoes should not be missing, after all, they make or break your outfit. I've made a selection of the shoes you will see everywhere this winter.
Boots
High boots are perfect for the cold seasons. Not only do they keep your legs nice and warm, but they also make you look super stylish. Especially if you like wearing dresses or skirts in winter, boots are ideal! Whether you choose a gorgeous boot with a heel or one without, high boots go with almost everything.
Short boots are also a must-have this winter. You can mix and match endlessly and always create a look that suits your personal style. Plus, short boots also make you look taller.
Ballerinas
Ballerinas are currently a real trend and back in fashion. The ballerina has been resurrected and is more popular than ever. The ballerina is versatile, elegant and can be styled in many ways. Combine your ballerinas with a dress, jeans or a nice skirt, this versatile shoe goes with everything! Feel like a true Parisienne by wearing these shoes.

Slingbacks
Slingbacks are back and spotted everywhere. A great pair of slingbacks takes your look to the next level and adds a feminine touch. Wear them under trousers or pair them with a dress and tights. However you wear or style them, slingbacks are a perfect addition to your wardrobe this winter! Besides, you can wear these shoes later on in spring or summer.
Loafers
The loafer has been a popular shoe for a while now and we can't get enough of it this winter either. The advantage of the loafer is that you can wear it in the colder months with socks or tights. In addition, you can wear the loafer in many different ways. For example, wear them casually under jeans, combine them with a dress or skirt, or choose to mix and match them with trousers in a striking colour.
Which shoe trend for this winter is your favourite? Also check out my own shoe collection for an extra dose of inspiration!