How to choose the perfect engagement ring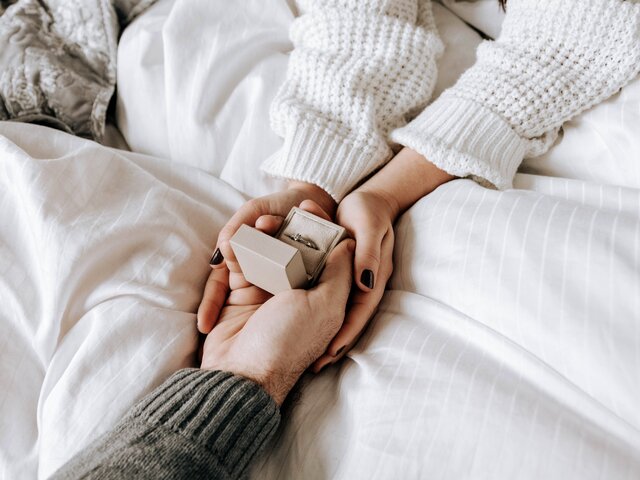 The marriage proposal is a special moment that you will cherish forever, and picking out the perfect engagement ring makes it even more special. Of course, an engagement ring is not just any ring, it is a symbol of the love and commitment between two people. Therefore, it is important to find the perfect ring for this special moment.
The perfect engagement ring is more than just a beautiful piece of jewellery. It is a symbol of the love you share and the beginning of a new chapter in your life together. Picking out an engagement ring can be nerve-wracking, but with these tips, hopefully it will be a lot easier!
The style of the ring
Picking out the perfect engagement ring starts with knowing your partner's style and taste. What jewellery does she like to wear? Does she like gold, silver or perhaps rose gold? Does she have a preference for certain gemstones? When you know these details, you can find a ring that suits her perfectly and reflects her personality.
There are engagement rings available in many different styles. The most popular model for an engagement ring is the solitaire ring. This is a ring with a single stone in the centre. This type of ring is often considered a symbol of love and commitment because the solitaire ring draws attention to the wearer's unique beauty. Does your partner like a little extra glamour? Then an engagement ring with a Pavé setting is suitable. In this setting, several stones are set side by side, giving the ring a lot of light reflection and a beautiful sparkle.
Choose the material
The next step is to choose the material. Does your partner wear a lot of silver jewellery? Then choose an engagement ring made of platinum or an engagement ring made of white gold. Both materials have a luxurious, modern look and are durable enough to last for years. Engagement rings made of these materials are very neutral and therefore go incredibly well with different skin tones and styles.
If she wears a lot of hot or coloured jewellery, gold engagement rings or rose gold engagement rings are a good option. A gold engagement ring is a traditional choice and perfectly suits the special moment of an engagement. When you choose a rose gold engagement ring, you choose a unique ring. The colour of rose gold has a soft and romantic look that fits incredibly well with the symbolism of love.

The stone
Diamonds have been associated with love and marriage for centuries, and for good reason. A diamond is the hardest gemstone in existence and is therefore forever, just like your eternal love. When you give her a diamond engagement ring, you are not only giving her a beautiful ring, but also a symbolic gesture of your commitment and promise of love and fidelity.
Although diamond engagement rings are a popular choice, this does not mean they are the only option. For instance, an engagement ring with zirconia is a wonderful alternative if you have a smaller budget but still want to give a meaningful ring. An engagement ring with zirconia can be just as symbolic as a diamond ring. The important thing is to choose the ring with care and love, and to make the moment of the proposal special.
Choose the right size
It is important to know the right ring size so that the engagement ring will fit properly later on. If you don't know your partner's ring size, you can secretly take another ring to the jeweller and have it measured. You can also very simply measure the ring size by wrapping a piece of string around your partner's finger or another ring. Cut the string at the point where it comes together. When you measure this piece of string, you will know what ring size you need.
Determine the budget
Finally, it is important to determine your budget. Engagement rings can be very pricey, so it is useful to know in advance how much you are willing to spend. Once you know this, you can start looking for an engagement ring that matches your partner's wishes as well as fits your budget.
Choosing the perfect engagement ring is a special moment in everyone's life. It is a moment of love, commitment and hope for the future. Remember that it is not about how big or expensive the ring is, but that the ring suits your love and future together. The ring is just a symbol of your commitment, your love is what really counts!