The perfect Valentine's Day gifts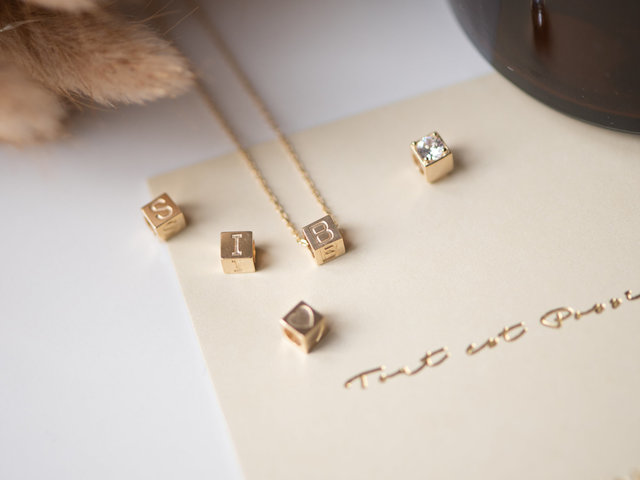 Le jour de l'amour or Valentine's Day. The day of love is getting closer. It is about time to get the perfect gift for your loved one. With these tips, you can make sure you get an unforgettable Valentine's Day gift!
Jewellery is of course always a good choice when you are looking for a special gift. By choosing jewellery with a personal touch, you can make your Valentine's Day gift even more special this year!
Initial jewellery
Initials jewellery is a perfect Valentine's Day gift! Give your loved one, your best friend or someone special a piece of jewellery with her initials or maybe yours. Besides being a perfect gift, initials jewellery is totally on-trend so you can be sure you will never be out of style.
Charms
Charms are also great gifts for Valentine's Day. Again, you can choose initials but also other charms with, for example, a heart or a beautiful zirconia stone. The nice thing about charms is that you can also combine them very well with each other. Add one or more charms to a beautiful necklace and create a piece of jewellery with a special and unique meaning.

Jewellery with hearts
Jewellery with hearts is always incredibly popular on Valentine's Day. Heart jewellery has a loving meaning because a heart naturally symbolises love. In this way, you can give a valuable meaning to your jewellery. Heart jewellery is timeless so it can be worn anywhere and anytime. Celebrate love by giving a piece of heart jewellery as a gift on Valentine's Day this year!
Diamond jewellery
Want to give an unforgettable Valentine's Day gift this year? Then opt for diamond jewellery! No woman can resist diamonds so with this gift you are guaranteed to succeed. It is said that ''diamonds are forever'' and nothing could be further from the truth. By giving diamond jewellery, you're giving a gift that will last a lifetime and retain its value.
What will you gift that special someone in your life this year? This Valentine's Day, show your heart of gold by giving the perfect gift!