Sunglasses: the finishing touch to any outfit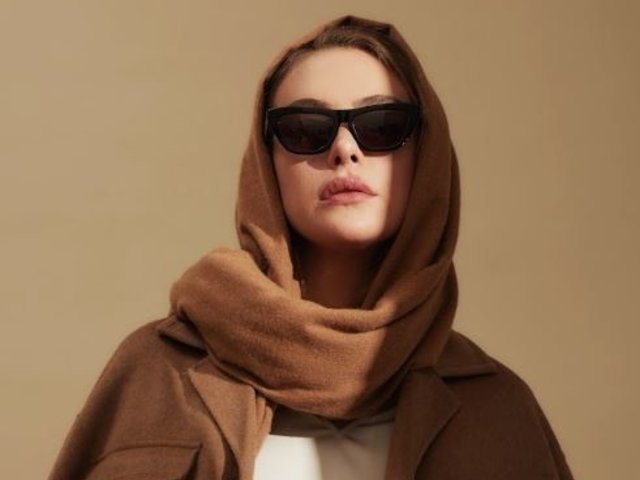 Spring is finally here and the sun is showing more and more often, it's time to get your sunglasses out of your wardrobe again! Whether you're looking for a new pair of sunglasses or want to know what trends are on right now, I've got you covered!
Sunglasses trends
This year, oversized sunglasses are totally on trend. Think large round or square frames, which are not only functional but also make a fashion statement. Cat-eye sunglasses are also still in fashion, as are classic aviator sunglasses.
This spring and summer we see a lot of pastel colours, but neutrals are also still popular. If you ask me, neutral colours are always a good choice when it comes to sunglasses. Colours like black, brown and gold are timeless and go with almost any outfit. Moreover, they are also easy to combine with other accessories like your jewellery and handbag. By choosing sunglasses in a neutral colour, you can be sure that it will never go out of style and you can wear your sunglasses for many years to come!
Which pair of sunglasses will suit me?
When looking for a new pair of sunglasses, it is important to choose frames that fit the shape of your face well. For example, if you have a round face, it is best to choose sunglasses with angular shapes such as cat-eye or square frames. This will make your face look longer and give more definition to your face shape.
If you have a square face, it is best to choose sunglasses with round shapes. Think round or oval sunglasses. A cat-eye also suits a square face well. These frames soften the corners of your face and create a balance.

If you have an elongated face, you would do well to choose sunglasses with a wide frame and rounded shapes such as oversized sunglasses. This will make your face look slightly shorter and create more width in your face.
Do you have a heart-shaped face? Then choose sunglasses with a wide top and a narrow bottom. Aviator and cat-eye sunglasses are good examples. Choosing one of these frames will keep your face nicely balanced.
If you have an oval face, you are in luck! Almost any shape of sunglasses will look good on you. Go for sunglasses that suit your personal style and taste.
Sunglasses as Parisiennes' favourite accessory
Sunglasses are one of my favourite accessories as are many other Parisiennes. They are worn not only to protect the eyes from the sun but also as a great fashion accessory to make a statement with.
Parisiennes often choose classic sunglasses with a timeless design and neutral colours. This creates a sophisticated look and adds a touch of glamour to their look. Sunglasses are also often combined with other accessories such as a scarf, belt or bag to create a completely individual style.
It is clear that sunglasses are the finishing touch to any outfit! Which sunglasses will you wear this summer?