The jewellery basics everyone should have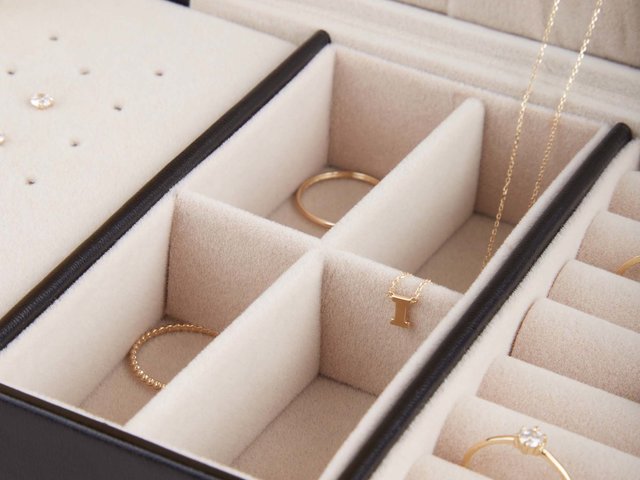 Whatever kind of style you like, a good set of basic jewellery always comes in handy and everyone should have it.
With the right basics, you will always have beautiful everyday jewellery and besides, you can still go in any direction with your jewellery basics. Read on and find out which jewellery items every woman should have in her jewellery collection.
Gold jewellery
Gold is timeless and retains its value. Even though gold is by no means the only option for jewellery, for the vast majority of people nothing beats real gold jewellery. Gold jewellery remains stylish over the years, making it a very good foundation for your jewellery collection!
Elegant necklace
A subtle, elegant necklace is the perfect piece of jewellery to give your everyday look that extra something. It doesn't necessarily make a statement but it shows you have style. Do you want to wear something more? Then you can perfectly combine a subtle necklace with another necklace or even several necklaces. Wear them at different heights for a playful effect.

Ear studs
Of all the earring types out there, ear studs are a real must-have. A nice pair of ear studs add a subtle touch to any outfit. Besides, you can wear them for any occasion and they go with almost everything. For instance, go for a pair of subtle golden ear studs or a pair with sparkling zirconias.
If you want something extra special for once or if you go to a party, for instance, you could swap the ear studs for a pair of eye-catching hoop earrings or drop earrings. Do you have a double ear piercing? Then you can also combine these earrings with one another!
Ring
A ring is a real basic that absolutely should not be missing from your jewellery collection! It can be a very subtle ring or one that stands out a little more. Whether you wear it alone or combine it with other rings from your jewellery collection, a ring is always beautiful and stylish.
The trick is to find a good balance between your jewellery basics and statement pieces. With a good base you can go either way and by adding some statement pieces you are prepared for any occasion!