Trends Autumn 2022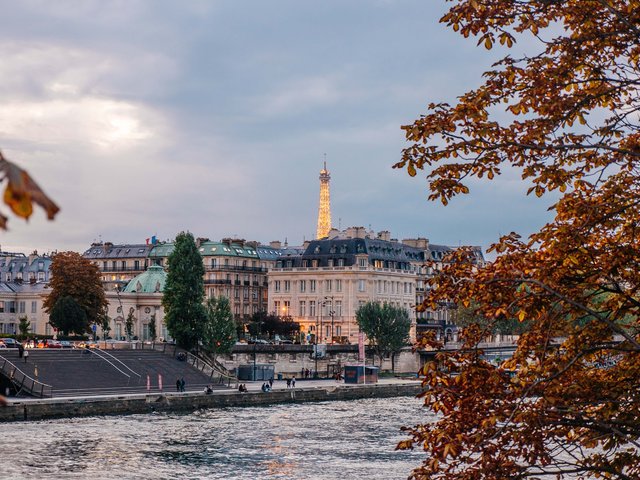 As the days fly by, another fashion season is already upon us: autumn. Autumn in Paris is incredibly beautiful and gives the city a magical golden glow. Now that autumn is in full swing, it also means that we are slowly shifting our wardrobe and accessories from summer to winter and making room for this autumn's latest fashion trends.
Are you also curious about this autumn's trends? I have listed my favourite trends for autumn 2022 for you!
Pearl jewellery
I was pleasantly surprised to read that pearl jewellery is one of this autumn's trends. Pearls are the jewellery trend of the moment! Wear pearls in the shape of a necklace, bracelet or a beautiful pair of earrings. In my jewellery collection you can indulge yourself, because I'm totally in love with pearls! Besides, you can also combine pearl jewellery fantastically well with other jewellery. In some of my pearl necklaces, for instance, the golden clasp is a real eye-catcher. This makes the necklace very easy to mix and match with other gold jewellery. Pearls and gold: the perfect combination!
Loafers
It is no secret that I am a huge fan of this type of shoe. With a loafer, you really can go in any direction! They are elegant, casual and can be worn with any outfit. You can actually wear loafers all year round, which makes them a real must-have this autumn. Wear them under trousers, jeans or a nice dress, it's all possible!

Minimalistic earrings
Minimalist earrings are also very popular this season. Beauty is in simplicity and that is why I am very happy that we will see this trend again this autumn. Minimalist earrings such as ear studs are a timeless piece of jewellery and I am convinced that every woman should have a pair in her jewellery collection. Whether you wear them separately or combine them with another pair of earrings, with a pair of minimalist earrings you will always be right and add a subtle touch to every outfit!
Mix & Match
This autumn it is also totally trendy to combine jewellery in different colours of gold. Perfect if you can't choose! For example, combine a yellow gold ring with a ring in white gold or wear different colours of gold bracelets with each other. My Tricolore collection also fits perfectly within this trend. In this collection, you will find jewellery containing yellow gold, white gold and rose gold. So with this jewellery you will look super trendy this autumn! 
Layers
Minimalist necklaces remain a trend. This autumn, however, the difference is that we will be combining them! Absolutely great if, like me, you can't get enough of jewellery because the more the merrier! Wear different necklaces together and alternate lengths. It is also super fun to alternate the thicknesses of the necklaces or to add a necklace with a pendant, for example. The possibilities are endless!
What do you think of this autumn's trends? And which ones will you wear? I can totally relate to these trends! Of course, most of the trends are right up my alley. Keep an eye on my blog for more trends, tips and inspiration!